Viterbo and Tuscia to explore with EasyTuscia.com
Tourist guide of Viterbo and Tuscia – Online Multilingual counseling and where to sleep, eat and what to do for a living Top!
Tuscia
The "Tuscia Viterbese" is the part of Lazio and corresponds to the province of Viterbo.
The term Tuscia indicated in an ancient past, Etruscan Earth.
Tuscia Viterbo's Culture, History and Art
With the most important Etruscan-Roman archaeological sites like Tarquinia, Tuscania, Castel d'Asso, Norchia, Sutri and Ferento.
Medieval castles, Renaissance villas and palaces with their sixteenth rare examples of Italian gardens, works of the most famous Italian artists and the most powerful patrons.
Ancient medieval hilltop villages of Etruscan origin.
Tuscia Viterbese is Nature and Landscapes
One still unspoiled nature, with nothing to envy emblazoned Umbria and Tuscany.Parks, lakes, forests and protected Natural Reserves allow the most varied sports activities such as horseback riding, hiking, walking and mountain bike circuits, sailing, wind-surfing, nature trails for the blind.
Do not miss the walks along the Lake of Bolsena, or in the dense beech woods of Monti Cimini, the rejuvenating spa treatments that can be enjoyed in different places of Tuscia.
Tuscia of Viterbo is Tradition and Wine
Tuscia is traditionally a territory devoted to agriculture and livestock. Everything happens for centuries in an area escaped to industrial plants, invasive infrastructure and pollution that make this day a perfect place to enjoy the many local products.
Oil, wine, meat processing, jams and much more. All very good😉
The local cuisine offers traditional recipes and still highly sought genuine dishes by visitors.
Guide of Tuscia
Tuscia countryside
Shopping in Viterbo
Map of Tuscia
Weather in Viterbo and Tuscia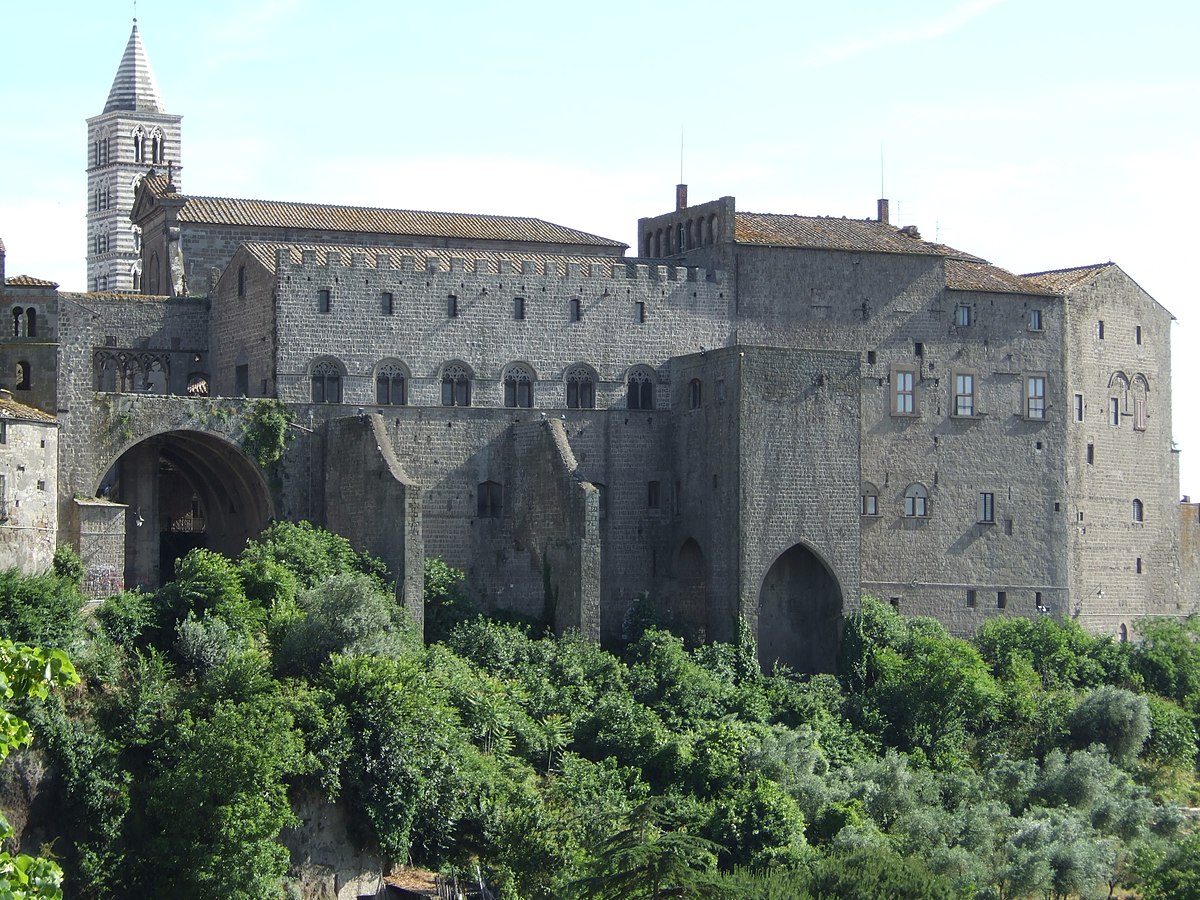 How to get to Viterbo
How to get to Viterbo by car, by train or by bus? There are many ways, even cheaper and faster to get to Viterbo: choose the right one for you!
Visit Tuscia's Countryside
Tourist guide of Viterbo and Tuscia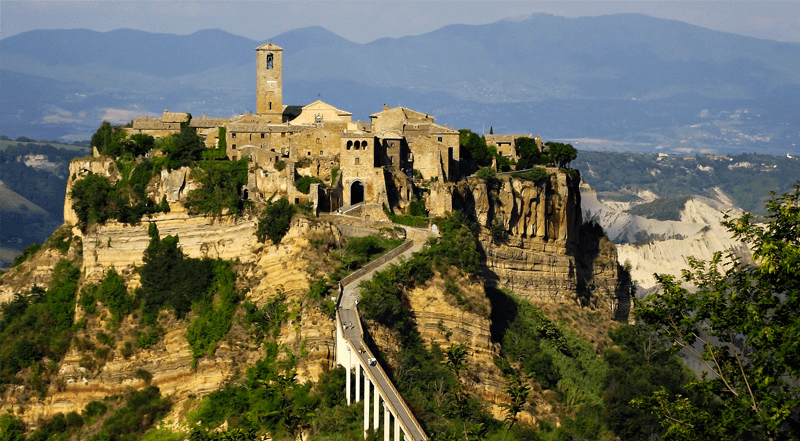 Where to stay in Viterbo [Accommodation in Viterbo]
Hotel en Viterbo
Viterbo B&B
Viterbo Farmhouse
Apartmens in Viterbo
Viterbo Resort
What to do in Viterbo
What to do in the evening
5 sights to visit and discover
Thermal baths in Viterbo
Viterbo car hire
Rent a car in Viterbo and discover the Tuscia countryside
Find out more about Viterbo and Tuscia with Easytuscia.com – select the English language at the top 🇬🇧🇺🇲